About Wells & Associates Insurance Agency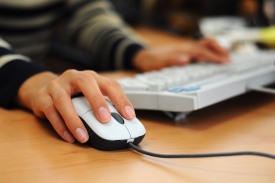 Wells & Associates Insurance Agency is an Independent Insurance Agency representing many different companies for your insurance needs. As independent insurance agents, you have the ability to choose the top carrier for your insurance needs. That is the main advantage to using an independent insurance agency, we work to satisfy your needs. Our goal is to educate and service the Sebring & Lake Placid Florida communities and throughout the state of Florida. Through our independence, we strive to educate the community on their options for their insurance needs. Upon request, we can provide an assessment of your insurance needs with a choice of which package fits you best.
We want you to have a positive overall experience with Wells & Associates Insurance Agency. Our one on one service approach is our #1 goal for all our insurance clients. Give us a call at 863-465-7155 or contact us through one of our quote forms, and we'll be happy to answer any of your insurance questions.
Staff Members
Lake Placid Office (map)
Lonnie Wells
Owner/President
Phone: Ext. 112
Lonnie Wells Jr.
Comm. Lines Producer- Licensed Agent
Phone: Ext. 106
Patti Downs
Comm. Lines CSR - Licensed Agent
Phone: Ext. 109
Kimberly Clement
Comm.Lines CSR- Licensed Agent
Phone: EXT: 107
Chris Gose
Comm. Lines Producer- Licensed Agent
Phone: 114
Julie Thompson
Personal Lines Manager- Licensed Agent
Phone: EXT: 123
Michelle Bartnick
Personal Lines CSR- Licensed Agent
Phone: EXT: 102
Lindsay Myers
Comm. Lines CSR - Licensed Agent
Phone: EXT: 126
Linda McCartney
Processing
Phone: EXT: 105
Alyssa Rebuck
Accounting
Phone: Ext. 115
Trina Moore
Comm. Lines CSR - Licensed Agent
Phone: EXT: 118
G. Lupe Ramos
Personal Lines CSR
Cinnamon Farmer
Personal Lines CSR
Sebring Office (map)
Penny Sapp
Commercial Lines CSR- Licensed Agent
Phone: Ext. 203
Jessica Nichol
Commercial Lines CSR- Licensed Agent
Phone: Ext. 210
Tori Lessa
Processing
Phone: EXT: 207
Tonya Nehila
Personal Lines CSR
Jessica Thompson
Personal Lines CSR
Estela Sotelo
Personal Lines CSR
Faith Hays
Personal Lines CSR
Crop (map)
Joyce Suit
Crop CSR
Phone: Ext. 116
Brittany Day
Phone: 8634657155